Remanufactured forklift engines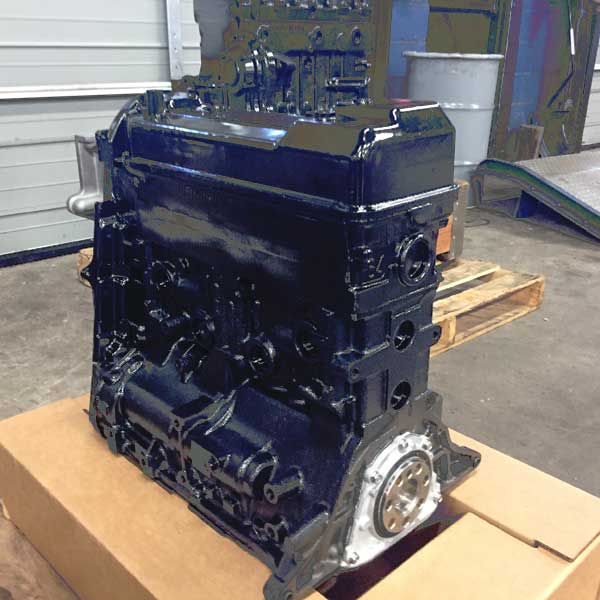 Pioneer's remanufactured forklift engines have no match in the industry. Once opened you will witness the attention to detail put into every one of our engines, we guarantee it. All of our remanufactured forklift engines come with a comprehensive warranty covering our work. See our remanufactured engine warranty details for more information.
---
Our Remanufactured Engine List
If you don't see a specific engine listed below, please contact our sales department.
Allis Chalmers
Caterpillar
1404
Chrysler
Continental
F162
F162 – Clark Spec
F163
F163 – Clark Spec
F227
F227 – Clark Spec
F245
F245 – Clark Spec
TM20
TM27
TMD27
Y112
Y112 – Clark Spec
Daewoo
2.7
Ford
General Motors
Hercules
G1600
Isuzu
C240
Mazda
HA – Includes Pump & Injectors
UA – Includes CAM Lifters & PTO Chain
VA – Includes CAM Lifters & PTO Chain
XA
Mitsubishi
4G32
4G33
4G52
4G52 – Balanced
4G54
4G54 – Balanced
4G63
4G63 – Balanced
4G64
4G64 – Balanced
6G72
S4S
S6E
S6S
Nissan
A12
A15
D11
FD6
H20
H20-II
H25
H30

J15
K21
K25
P40
PPU240
TB42
TB45

Perkins
6.354.4
6.354.4- Turbo
700 Series
1004.4T
1004.40
1004.42
1006 – Turbo

1100 Series
D4.203
D4.236
D4.236 – Turbo
D4.248
G4.203
G4.236
Peugeot
XN1P
Toyota
1Z
2F
2H
2J – Diesel
2R
3F
3P
4P
4Y
5P
5R – 25mm
5R – 30mm
11Z
F
IDZ
IDZ-2
I2Z
I3Z
Waukesha